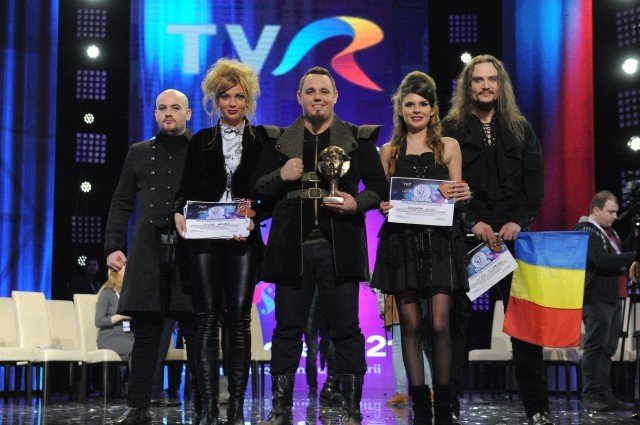 The Romanians have selected on Sunday, March 6, the artist who will represent them at this year's Eurovision song contest.
With 6,585 votes, Ovidiu Anton won the Eurovision Romania competition with his rock song Moment of Silence. He will thus have the chance to sing this song at the Eurovision competition to be organized in Stockholm in May.
Moment of Silence is a "song of the soul, for the souls" composed during the protests organized in Romania after the tragedy at Colectiv club, according to Eurovision.tvr.ro.
"I want to thank all of you, to the public who voted, to the rock community in Romania, to the artists who supported me, to my family, my wife, my amazing team," Ovidiu Anton said after winning the local contest.
Ovidiu Anton participated in the Eurovision contest four times before, and this year he managed to get the most votes. It was the first time when only the public decided the winning song.
Romania will compete in the second semifinal of this year's Eurovision song contest, which will take place on May 12.
Voltaj represented Romania at the 2015 Eurovision with the song All over again / De la capat, ranking 15th in the final organized in Vienna, Austria.
Source:romania-insider.com